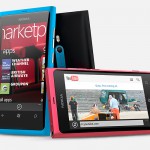 Windows Phone, even with a small market share, is a truly revolutionary smartphone operating system. It was a risky gamble by Microsoft and, just by looking at market share, one would tend to think it was a failure. In fact, market share has been steadily rising throughout the world, especially in Europe and Latin America. Even if it is still very small compared with the leader Android, and is painfully small in the US, Windows Phone is the smartphone OS with the biggest growth in general.
Windows Phone arrived late in the modern smartphone OS scene and it still has an uphill battle. The progress it has seen lately is essentially due to Nokia, who, in 2011 decided to leave its own, floundering, Symbian OS, for Windows Phone. Since then, Nokia has been producing some outstanding phone models that, a bit like Windows Phone itself, agitated the stale waters of phone hardware design. Nokia has brought colorful, fresh designs, with innovations such as wireless charging or the revolutionary 41 Megapixel camera of the Lumia 1020. It also introduced low price Windows Phone handsets, like the Lumia 520, which on a dual core CPU configuration, manages never to be sluggish, as opposed to 4 core CPUs running the latest Android versions.
The Lumia series of smartphones, remarkable as they are from an hardware point to view, didn't bring as much market success as the phones technical merits deserved. This left Nokia in a bit of a fragile position, with rumours of a possible acquisition occurring rather frequently. The rumours finally became real, with Microsoft and Nokia reaching an agreement at the beginning of this month, and Microsoft will buy the Nokia Devices and Services business. This may be a correct move by Microsoft, as Nokia has a Windows market share around 85% and there was the risk that the agreement between Microsoft and Nokia, under which Nokia had special access to Windows Phone, set to be reviewed in 2014, would not be renewed  – there have been recent rumours that Nokia was even testing Android on its Lumias, as a fallback if the agreement failed to be renewed.
Under the terms of the agreement, Microsoft will be able to use the Nokia brand on feature phones for up to 10 years. This use doesn't seem to extend to smartphones, though. This seems to me to be a rather serious threat to continued market growth for Windows Phone. Until Nokia brought its weight to the  ecosystem, Windows Phone was even less relevant, with pretty much uninteresting hardware, that provided no compelling reason for anyone to buy them. The Nokia Lumia series changed this – a family of phones and accessories, great exclusive software (not restricted, but including the HERE location based series of apps) and choices ranging from great low cost devices, such as the mentioned Lumia 520, to high end, best of class devices, such as the Lumia 1020.
Nokia also brought the awareness of its own brand, that commanded a loyal following in markets all around the world. Here lies one of the greatest risks with Microsoft's move. What happens, in terms of market penetration, if the Nokia brand is no longer used, for new smartphones? Is Microsoft's name and the quality of the hardware, that surely will persist once the buyout operation is completed, enough to ensure continued growth in market share? I am not convinced it will. Microsoft's name behind the operating system clearly was not enough, before Nokia's arrival, to command any meaningful smartphone market share. Why would it different now?
If I look at things from a personal perspective, while I jumped to buy a Lumia 800, almost 2 years ago, I doubt that I would have done the same for a Microsoft's branded phone. I have learned to trust Nokia's quality, while I am growing increasingly dissatisfied with Microsoft's obvious moves to become another Apple. While reaching Apple's profitability may be desirable, alienating a loyal base of developers and IT people, like Microsoft has been doing (finishing Technet being a case in point) doesn't bode well for the future. To mitigate some of these risks, I think Microsoft would be safer in keeping the Nokia brand for its smartphones, even if that entailed paying a few more licensing rights to Nokia.
Windows Phone is a truly innovative, pleasant to use, easy to learn, smartphone OS. I would hate it to see it stop growing as a result of a move that is intended to make it better and ensure continued growth. I hope Microsoft is smart enough to realize this, but I am not holding my breath. The Microsoft Apple wannabee doesn't really inspire me much trust, but I definitely hope I am wrong here.